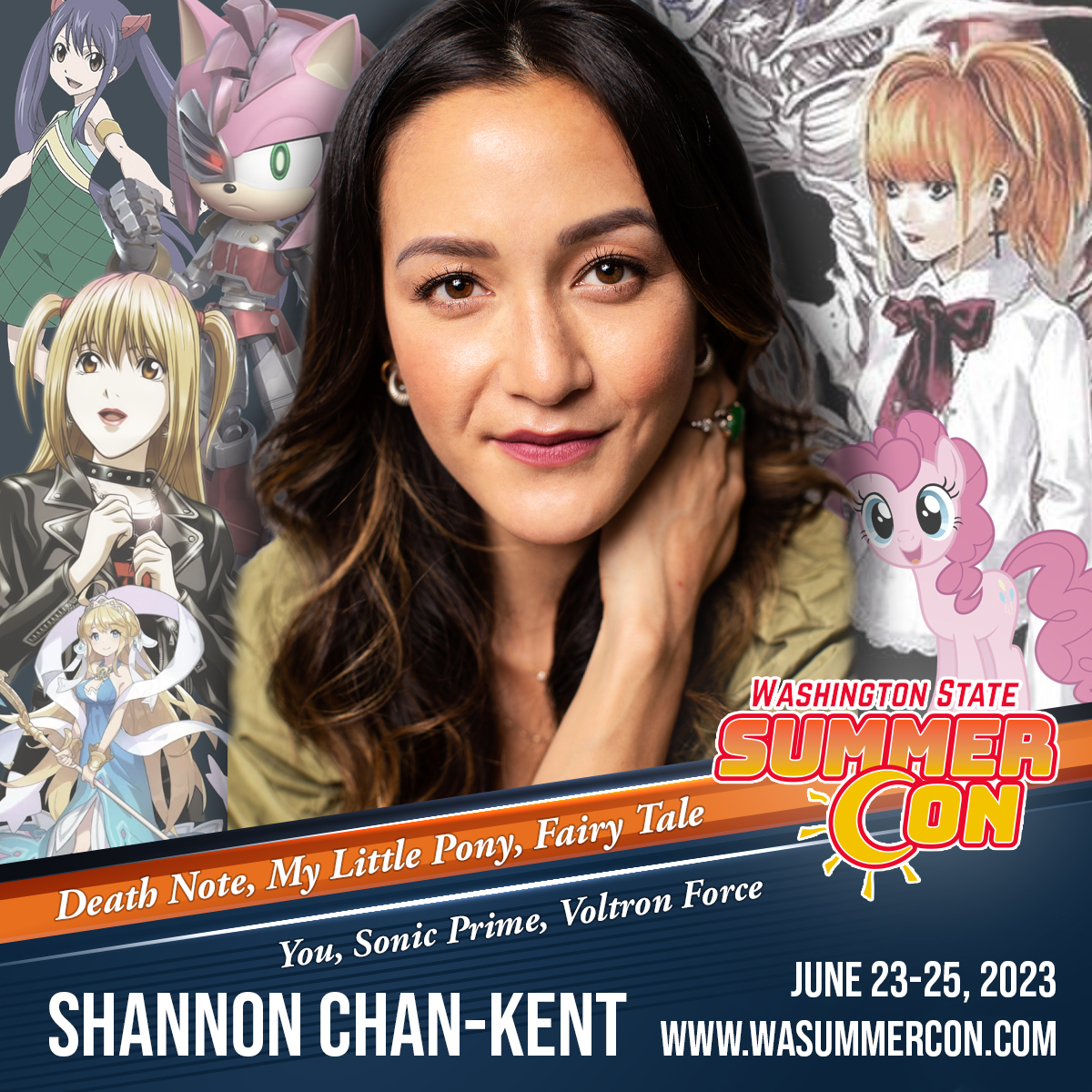 Over the next two days, we will fill out our lineup's anime section at the Washington State Summer Con. Death Note is regarded as one of the best anime shows of all time, so we will start by introducing one of its main characters this year.
Please welcome Shannon Chan-Kent to the lineup at the Washington State Summer Con. She is a Canadian voice and stage actress known for portraying Misa Amane in the English dub of Death Note. She was also Wendy Marvell in Fairy Tale and Christina Sierra in Mobile Suit Gundam 00.
She is known for her roles as Silver Spoon and Smolder and the singing voice of Pinkie Pie in My Little Pony: Friendship Is Magic, and the Biskit Twins and Youngmee Song on Littlest Pet Shop. She also portrays Joy Pepper in the rebooted Superbook, the Chief in Pucca, and Janet in Spectacular! Chan-Kent's credits include: Voltron Force, Polly Pocket, Sonic Prime, Slugterra, Strawberry Shortcake's Berry Bitty Adventures, Care Bears, and We're Lalaloopsy.
Shannon's recent on-screen roles include Kiki in the hit Netflix thriller YOU, Another Life, and Good Trouble to name a few.